The Central Texas Watercolor Society has member exhibits on display at McLennan Community College and The Carleen Bright Arboretum at various times during each year. Some of the exhibits are judged shows, and others are member shows displayed for the benefit and education of the central Texas community.



2021 CTWS Fall Membership Workshop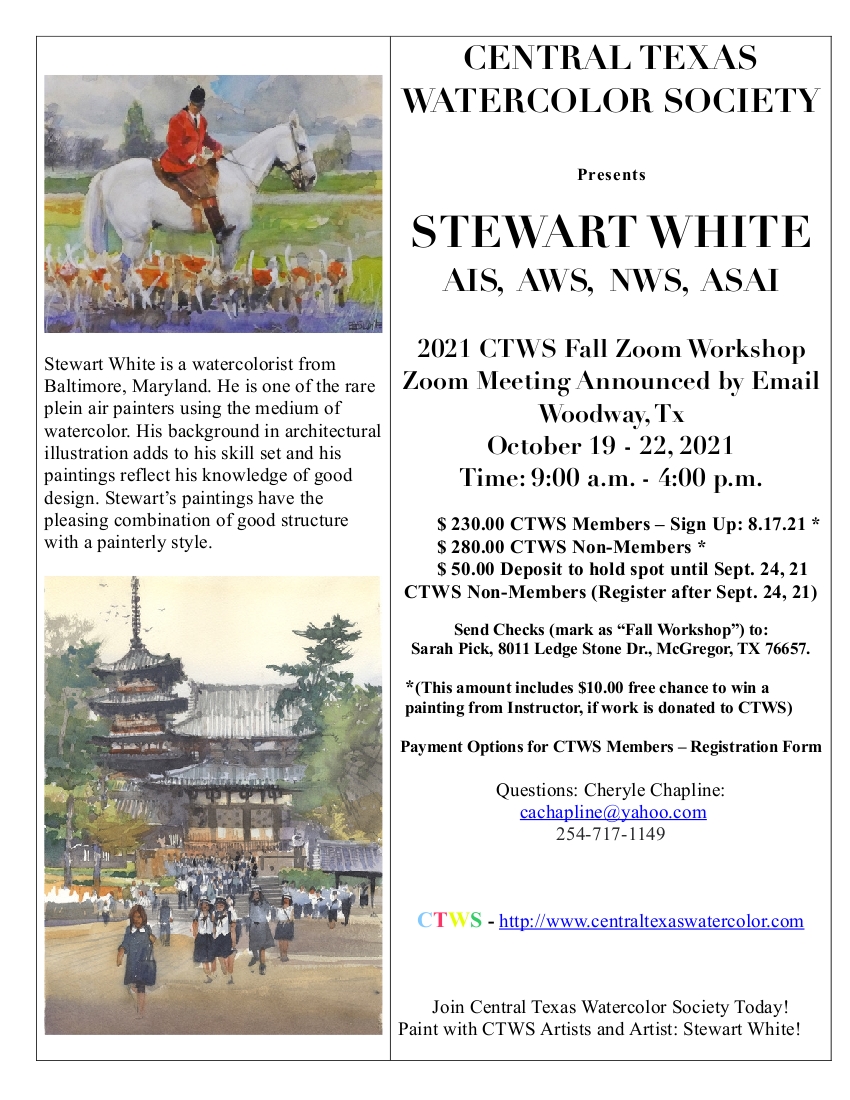 [Click here for More information on the 2021 CTWS Fall Stewart White Workshop]




For Workshop info, email to: cachapline@yahoo.com.